Posted on April 12 2017
OH MY GOD! I'm finally in Japan!!! A trip I've wanted to take ever since I was a child!  From grades 1-4 I lived in Pearl Harbor, HI due to my Dad's service as a US Navy Seabee. While I was living in HawaiiI I grew up on Anime & Manga and have had a deep love and connection with it ever since. It's always played a huge role in my art and aesthetics so when I finally got a chance to visit the motherland I couldn't be more excited. Aside from just going because Japan rocks I'll be showing 8 new illustrations at Design Festa Gallery Harajuku and doing photoshoots with some friends in Shinjuku ♡ It's about to be lit 🔥🔥🔥🔥🔥🔥
I brought along my best friend Max Sanders and Meow Wolf Photographer Lindsey Kennedy for the adventure. The 10 hour flight was easier than expected and I purposely stayed up the night before so I could sleep most of the flight. We flew into Haneda Airport (I recommend flying here it's way closer to Tokyo than Narita Airport) ~ Customs was a breeze and we proceed to redeem our JR Railpasses. The JR Railpass is basically an unlimited ticket for 7 or 14 days for foreigners and is super worth it if you are traveling on the Shinkansen to Kyoto or Osaka from Tokyo ---as Shinkansen one-way tickets are around $120 USD. SO if you plan on going from Tokyo and back I recommend buying it.
We took the Monorail to Shinigawa station and hopped onto the Yamanote line to Harajuku station to check into our Airbnb at the illustrious Park Axis Jingumae. Once we arrived we put our bags down and hit the streets! First of course we had to take a quick selfie ~
Day one was basically a wandering day. We just wanted to get familiar with the area and checked out Takeshita Dori, the most popular shopping street in Harajuku. It was an amazing mix of everything cute and vintage. All the buildings had grid tile and with cute little plants everywhere. One of my favorite things about Harajuku is how it's completely covered in graffiti. Almost every corner has graffiti or stickers. (I'll be devoting a full blog post to Harajuku later)
 After Takeshita Dori we found ourselves in Omotesando (The Beverly Hills of Harajuku) Everything was high-end and "grown-up) and not as colorful as Takeshita Dori. Definitely nice stores but not the same vibe as earlier. We stumbled upon Kiddyland a 5 story toy store filled with the most amazing character toys!!!!! I got the cutest tiny tamagotchi --- because DUH! How could I not. I promised it I'd take care of it 🍼  There was also a bunch of sickening Sailor Moon merch. I was beyond gagged. 
After wandering Omotesando we were starved and hopped a train to Shibuya. Shibuya Crossing is known as the world's most busiest intersection. It's definitely a sight to be seen.
We found the famous conveyor belt sushi restaurant
Uobei Sushi
魚米 
and had the best time! It's so awesome you just sit at a little bar and order as you go. The conveyor belt brings you whatever you ordered in under 5 minutes from Ramen to Sushi to tiny desserts. Wasn't super gourmet but who even cares! We're in Japan and eating in this hyper-futuristic setting! I felt like I was on a spaceship galley. It was the T.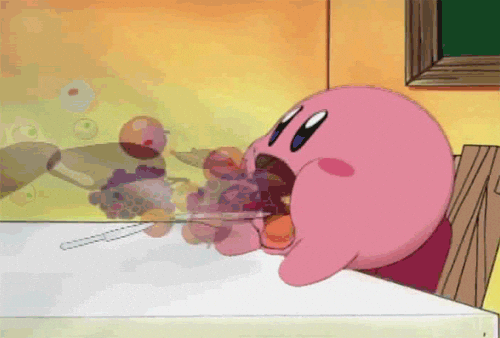 After that fabulous experience, we walked back home and watched some Japanese TV. We didn't understand any of it but it didn't really matter. We had been waiting for this moment our whole lives! I was so exhausted,  I don't even remember falling asleep. I promised myself to make the most of each day and i'm glad we were of to a good start. ♡